[newclass=.percpicon]display: inline-block[/newclass][newclass=.percpicon img]width: inherit; height: inherit; max-width: inherit; max-height: inherit; min-width: inherit; min-height: inherit; border-radius: inherit;[/newclass][nospaces]


[newclass="#percpost"]width: 530px; border: 1px solid #222; padding: 1px;[/newclass]

[newclass=".percpost1"]padding: 1px; border: 1px solid #222; background-color: #222;[/newclass]

[newclass=".percp4"]display: grid; grid-template-columns: 250px 100px 100px;[/newclass]

[newclass=".percp5"]padding: 20px; font-size: 150%; color: #f7f7f7;[/newclass]

[newclass=".percim"]grid-column-start: 1; grid-column-end: 2; grid-row-start: 1; grid-row-end: 6; width: 200px; background-image: url("https://i.imgur.com/KZj7XkM.png"); text-align: center; text-transform: uppercase; font-size: 9px; font-family: arial; text-shadow: 2px 1px #000; color: #f7f7f7;[/newclass]

[newclass=".percpb"]grid-column-start: 2; grid-column-end: 6; grid-row-start: 2; grid-row-end: 6; margin-top: -5px; margin-left: -20px; margin-right: -10px;[/newclass]

[newclass=".percpba"]grid-column-start: 2; grid-column-end: 6; grid-row-start: 1; grid-row-end: 2; border-bottom: 2px solid #215255; margin-right: 10px; height: 1px; text-transform: uppercase; font-size: 9px; font-family: arial;[/newclass]

[newclass=".percpicon"]width: 100px; height: 100px; border-radius: 60px; border: 1px solid #fff; opacity: 0.8; padding: 5px;[/newclass]

[newclass=".percptitle"]text-align: center; text-transform: lowercase; font-size: 25px; font-family: georgia; color: #fff; font-weight: bold; font-style: italic; margin-top: 5px; border-bottom: 2px solid #215255; margin-bottom: 1px; text-shadow: 2px 1px #000;[/newclass]

[newclass=".percscroll"]height: 450px; overflow: auto; text-align: justify; line-height: 14px; font-size: 11px; padding: 10px; font-family: verdana; margin-top: -5px; margin-bottom: -15px;[/newclass]

[newclass=".percscroll::-webkit-scrollbar"]width:2px;background-color:#215255;[/newclass]

[newclass=".percscroll::-webkit-scrollbar-track"]background-color:#222;[/newclass]
[newclass=".percscroll::-webkit-scrollbar-thumb"]background-color:#215255;[/newclass]


[attr="id","percpost"]
[attr="class","percpost1"]
[attr="class","percp4"]
[attr="class","percp5 percim"]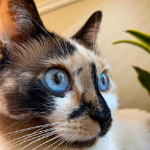 [attr="class","percpicon"]
[attr="class","percptitle"]lilycreek

warrior of riverclan
[attr="class","percp5 percpb"]
[attr="class","percscroll"]

Lilycreek had been retrieving a mouse from the fresh-kill pile when she suddenly began to feel uneasy; pain swelled from her toes to her stomach. She let out a sharp cry of pain and struggled back towards the Nursery. She collapsed inside the nursery; it was sheltered from the harsh wind and brought a sense of warmth over her aching body. She knew what was going on, despite not having experienced labor before. [break][break]

The she-cat's breathing intensified. Guppypaw; the clan's medicine cat apprentice seemed to show up just in time. She seemed to give Lilycreek a quick check over - her soft nose briefly touching Lilycreek's rough, gray paw pads to confirm the molly's temperature. She then came to Lilycreek's side and gave her gentle words of encouragement; advising her to focus on her breathing and stay calm. Lilycreek slowly exhaled and rolled onto side. Her abdomen heaved a little as the contractions pulsed through her body. [break][break]

Guppypaw ventured out into the camp and called for Flickerstep before returning to Lilycreek's side. The young calico placed a paw gently on top of Lilycreek's stomach before then giving Lilycreek a stick. Hold it between your jaws, bite down on it to help with pain. Lilycreek took the stick and bit down hard. The pain felt intense and overwhelming. [break][break]

Every single moment felt like an eternity. Eventually, a single kitten came into the world. Lilycreek's eyes went wide with delight, but her abdomen pulsed again and moments later, the single kitten was joined by another, and then another. Lilycreek began to feel tired; exhaustion sweeping her off her paws. But, the medicine cat apprentice urged her to stay awake; nuzzling her gently. Lilycreek lifted up her head heavily. She cried out as her final two kits came into the world. She lay back, her head falling into her mossy nest. She had done it; she had birthed 5 kits. She looked sleepily across the den, searching for her beloved. [break][break]

Guppypaw lifted up the kits and ran her tongue across each one; cleaning them briefly before placing each one at Lilycreek's stomach. Lilycreek had never felt more tired in her life. It felt like all the energy had suddenly been zapped from her body. Guppypaw nodded slowly to both the new mother and father before slowly stepping out to give the small family some privacy.


|
Lilycreek
|
Played by 》
Perception
Condorstar
|
Sablefox
|
Butterflykit
|
Yuccakit
|
Bisontooth
Mulberrycloud
|
Cariboucall
|
Tawnyowl
|
Willowbrook
Magnoliadusk
|
Astershine
|
Monarchkit
|
Broccolikit
Lilycreek
|
Guppypaw
|
Basilbranch
|
Passerinekit
|
Merlinrush